BABY RACER (published 4 January 2003)
Caught on Camera


1 year old Jacko Macstewart, who this week was fined for speeding has been brought back to court following incriminating evidence caught on CCTV:
LAZY CAT SYNDROME (published 4 January 2003)
Labour saving demices


Cats who just can't be arsed running about after mice have been diagnosed with Lazy Cat Syndrome.
Rolf Harris, a vet, said excitedly yesterday, "Look at the little fella hoovering there."
BENT MANNING (published 11 January 2003)
Mincey mincey mincey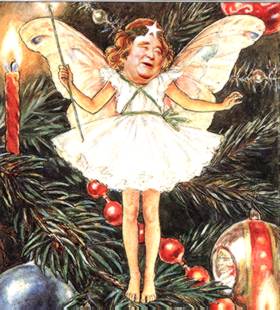 Top flight British comedian Bernard Manning has finally admitted he is homosexual.
The revelation, which has been well-known in showbiz circles for years, comes after Bernie's recent starring role in TV show The Entertainers where he pranced around in his underpants, gaining a huge cult gay following.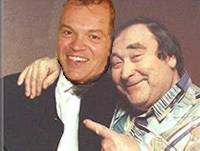 "Yes, yes, sweetie, it's true," he gushed at a press conference yesterday. "My surname is actually a verb. I've been 'manning' for years. A ha ha ha ha."
After running his finger along the top of a chair, complaining about "the muck in here" whilst pleading with reporters to shut a door which was causing a draft, Manning continued:
"You see, I've been pre-postmodern ironic all along. It's just that some people have been too slow to catch on. You ask Frank Arsin'!"
It is understood that Channel 4 have commisioned a new late night chat show for the star called Ooh Bernard, Man Me.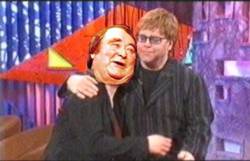 Bernie with another showbiz chum
Click here for The Wit and Wisdom of Bernard Manning

CELEBRITY FISH CLUB (published 11 January 2003)

Oh Cod
The latest sensation to hit our Television bowls this year. Watch loads of fat fish jogging and attempting to lose weight: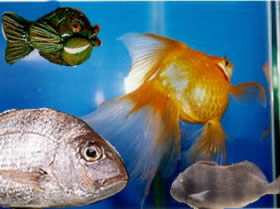 SEAN SHOWS FACE (published 18 January 2003)
Tasteful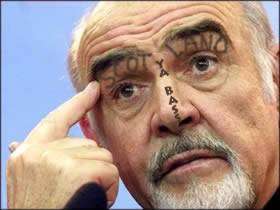 Salivating Bahamian Nationalist Sean Bonkers revealed his latest tattoos yesterday.
A spokesperson for the criminally deluded stated, 'The man is clearly off his tree.'
NO MAN IN MOON (published 18 January 2003)
It's a guinea pig!


Latest scientific research using really really powerful telescopes and that has revealed that there is no man in the moon.
An over-excited Patrick Moore squeaked yesterday, "Look, it's a guinea pig!" before he stumbled over a cliff.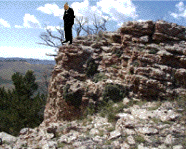 ROYAL ASSASSIN (published 25 January 2003)
Peashooting Peril


An attempt on the Queen's life by a dangerous 10 year old psychopath with a peashooter has been revealed with the release of 30 year old state secrets:
It is believed the deranged youngster was later taken to the Tower and garotted along with several other annoying poor people over caviar and swans for the amusement of the Royal party.
QUEENUTANGS (published 25 January 2003)

Bohemian Apes Go Ga Ga
Orangutans have become the latest primates to evolve into pomp-rock quoting tree dwellers.
Natural historians have discovered that the carefree orangey rogues love nothing better than swinging languidly from branch to branch belting out a selection of lyrics from the likes of Queen and Bon Jovi.
Experts believe it won't be long before herds of wilderbeest are thumping out the Burundi based beats of Adam and the Ants.