GODZILLA QUEEN (published 6 July 2002)
New tribute to Bertha
Yet another remix of punk classic God Save the Queen has been unleashed on an unsuspecting public. This time the lyrics have been misheard in an incredibly stupidistic fashion.
HISTORY LESSON (published 6 July 2002)

How it all began
Historians rummaging through the archives of time have uncovered never before seen footage revealing the history of the internet: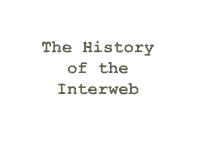 NEW 007 UNFURLED (published 13 July 2002)
Eek - It's a Hedgehog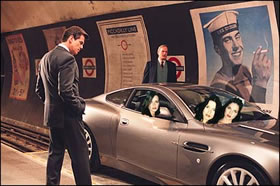 "Mind the Corrs!"
The new James Bond movie has been revealed with some dramatic casting changes.
QUEEN UNVEILS NEW HAIRDO (published 13 July 2002)

Opening for smart thatch
In her continuing attempts to get closer to 'the people', the queen this week announced she would be opening more haircuts instead of the usual ships and plaques and stuff: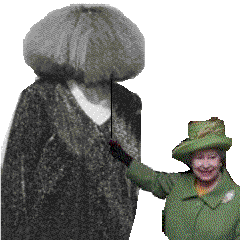 THATCH HATCH CATCH (published 20 July 2002)
Ted Comes Clean
Captured on film - the latest on the War Against Tory - Ted Heath enacts his revenge.
Adam Ant is also believed to be an accomplice in this marvellously wanton act of vandalism: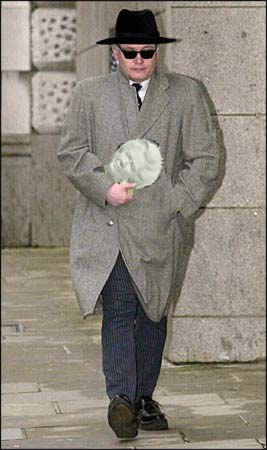 CARBUNCLE HITS BACK (published 20 July 2002)

Prince Punched in Pus
An over-inflated clown formerly known as Prince received his come-uppance yesterday as the resident of an ugly building bashed him on the bonce.
SEX TOY SHOCKER (published 27 July 2002)
Barbie Does Dirties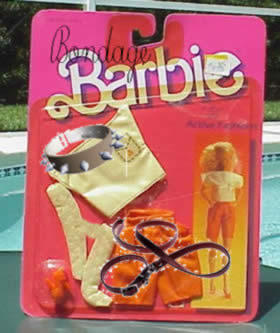 Angry parents are up in arms, legs and goodness knows what else following the unveiling of the latest Barbie range.
GUINEA PIG BITES BOY (published 27 July 2002)

Vicious beast mauls child.
Contrary to popular belief, guinea pigs are in fact vicious little monsters ready to pounce on the slightest whim. Be warned, kids. We have proof: